Eddie Napleton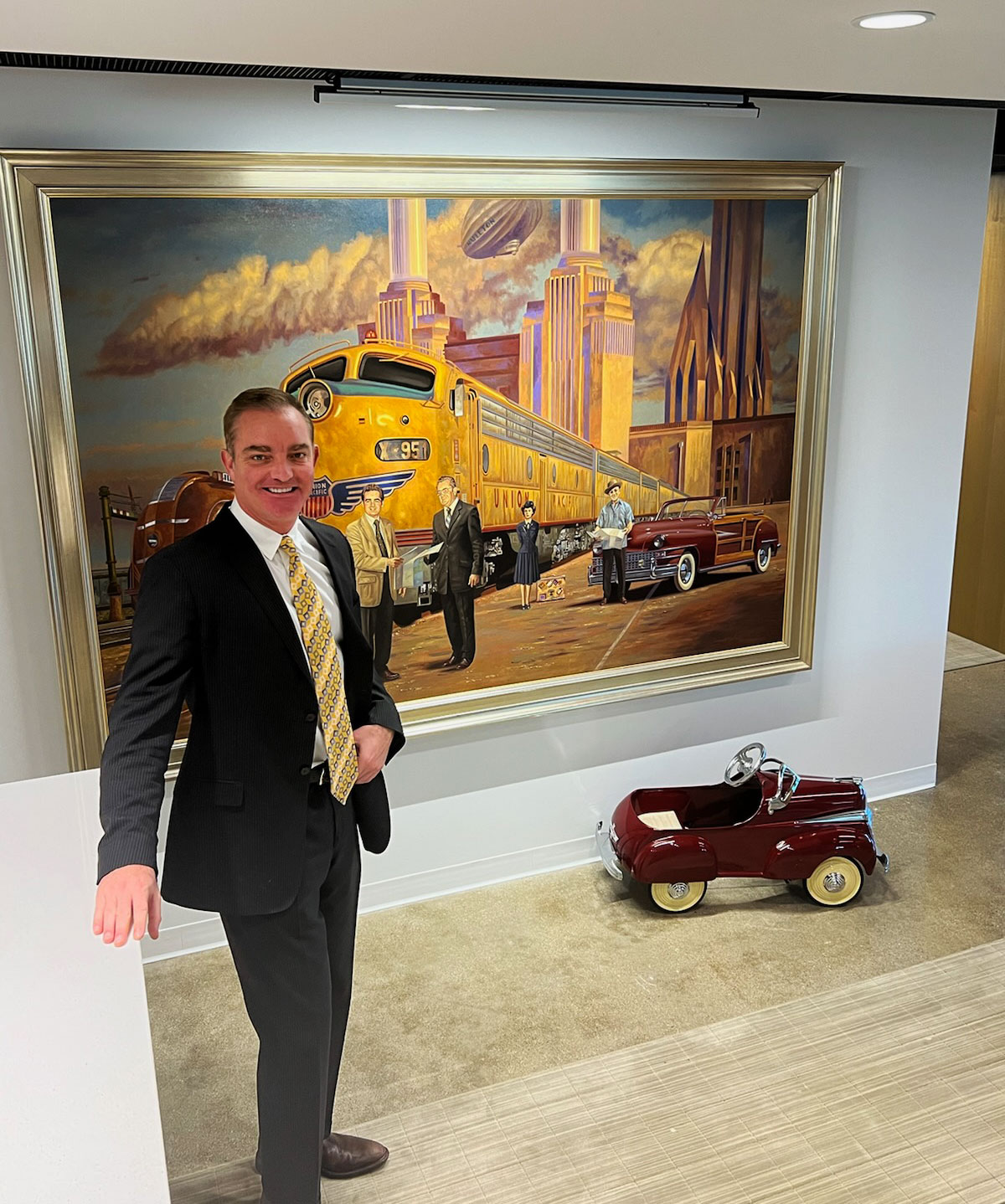 Eddie Napleton, is a 4th generation car dealer and proud son of Edward Napleton. He is proud to continue the tradition of the Napleton Automotive Group into the 4th generation of Napletons. Eddie has always been fond of the Auto Park in Urbana, an impressive facility that the family acquired from another group. His vision helped him transform the Auto Park in Urbana and each of the brands housed there. He has spent much time helping to transform the Auto Park into something the Urbana community can be proud of.  Like all other Napleton Locations, the Urbana Auto Park and each brand within take pride in giving our customers the experience they deserve every time they purchase a vehicle or service a car. 

Eddie Napleton, as somebody that has spent his whole life learning the automotive industry, understands the work put in daily at this location.  Eddie also works with three of his four siblings. Even as the Napleton Automotive Group continues to grow, it's extremely important to Eddie Napleton and his family to stay true to their core beliefs and continuously give back to the community. It's through the Napleton's constant hard work that has allowed the Group to remain Second to None Since 1931! The Napleton family is honored to be a part of the Urbana, IL community. Eddie has spent many hours working with the management and staff in Urbana, ensuring everybody understands that the customer is always the number  one priority.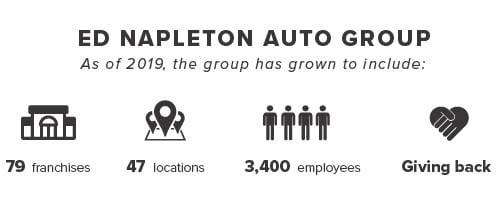 Eddie Napleton's Family, Wife and Children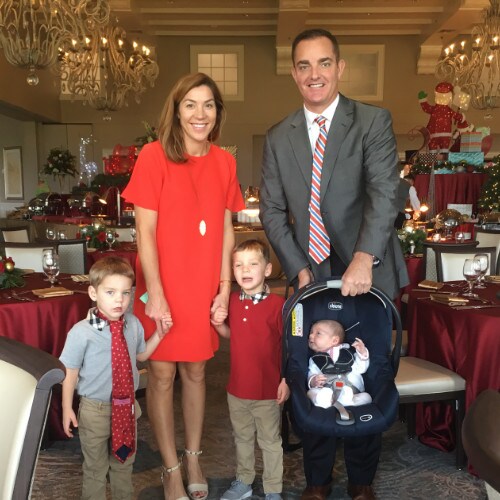 Growing up in the greater Chicago, IL area, Eddie Napleton and his family still live there today.   This affords him the ability to visit the Urbana Auto Park whenever needed.  Eddie married Jami Wannstedt who also grew up in the Chicago area attending Lake Forest High School. Eddie Napleton and wife Jami Napleton have two twin boys David and Eddie, and newborn son Francis. Eddie moved down to the West Palm Beach, Florida area with his family in 2015 to oversee the South Region for the Napleton Automotive Group. While in Florida, Eddie Napleton oversaw 14 dealerships in the South Region. After four years in Florida, he and his family decided to move back home to Chicago to be closer to their families. Eddie now works out of the Group's corporate offices near Chicago with his three siblings. Being back in Chicago has afforded Eddie the opportunity to be more involved in the Napleton's largest market.  Being the #1 auto group in the state of Illinois primarily because, Eddie and his family's values.  They understand that by treating their customer right, above all else, is why the group is as large as it is.  A lesson that Eddie Napleton was taught from his father Edward Napleton at a very young age.